Hughes & Kettner's Black Spirit 200 wins the 2019 MIPA Award for Best Guitar Amplifier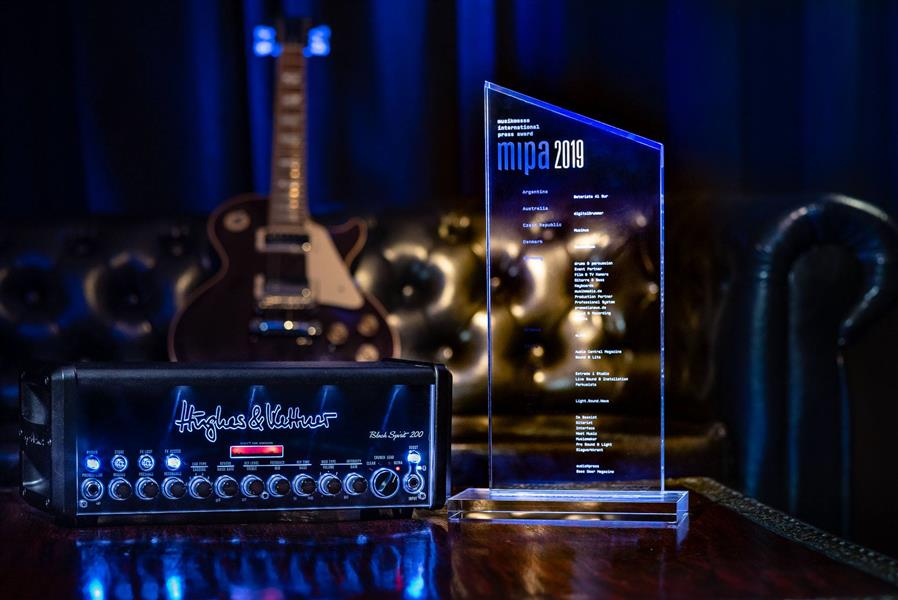 Hughes & Kettner's revolutionary Black Spirit 200 has won the prestigious Best Guitar Amplifier prize at the 2019 MIPA Awards ceremony in Frankfurt, Germany.
The MIPA (musikmesse International Press Award) event is held each year during the musikmesse show in Frankfurt, with the gongs being voted for by a panel of international journalists from music magazines around the world.
Black Spirit 200 '" which is the first amplifier to feature Hughes & Kettner's groundbreaking new Spirit tone generating technology '" triumphed over serious competition to take the award, which is open to all new applicable products released worldwide in the past 12 months.
After the award was handed out, Hughes & Kettner's lead product designer, Bernd Schneider, was also presented with a special lifetime achievement award for his outstanding contributions to innovation in the guitar amplifier sector over the past 35 years.
Rüdiger Forse, Hughes & Kettner's Senior Product Manager, said: 'Black Spirit 200 is, quite simply, a revolution in guitar amplification. Packed full of advanced technology and hundreds of inspirational sounds, it's the future of guitar tone, available today. The realization of our Spirit technology is also a huge landmark for Bernd Schneider, who has been hard at work on Spirit for years. Congratulations to him and the entire H&K team on this victory, and thanks to everyone who voted, as well as those who have bought Black Spirit 200 so far!'