BEN HARPER
via Chrysalis Records
Features New Single 'Masterpiece'
2023 Summer Tour Dates On Sale Now
Tickets Available HERE
Listen to WIDE OPEN LIGHT
Singer-songwriter, musician and producer Ben Harper has released his new studio album WIDE OPEN LIGHT, available today via Chrysalis Records. The album features his recent release Ben Harper - Wide Open Light 'Yard Sale' featuring Jack Johnson,  'Love After Love' and his latest single 'Masterpiece'.
 The follow up to his GRAMMY-nominated record BLOODLINE MAINTENANCE, WIDE OPEN LIGHT is described by Ben as a family of songs he's written where each track is a close relative to the next. It's deliberately minimalist and the songs themselves do as much of the heavy lifting as the production. "There was once a time when albums didn't need an adjacent story or fable. When the songs were enough," Ben says. "I'm excited to return to this."
WIDE OPEN LIGHT was produced by Ben Harper and his longtime collaborative partners including guitarist, songwriter and producer Jason Mozersky, and Danny Kalb, who also recorded and mixed Ben's albums BOTH SIDES OF THE GUN and LIFELINE. The new record also features special guests such as Jack Johnson on vocals and guitar for 'Yard Sale', Shelby Lynne on '8 Minutes', and Piers Faccini on the title track 'Wide Open Light'.
As the first single from the album, 'Yard Sale' tells the story of "follows a man through the final blurred stages of a breakup. With each passing verse the couple grows further beyond reach or repair. By the song's end, he's more confused than when the song began." The second single, 'Love After Love', Ben says, "illustrates love as the ultimate renewable resource." Meanwhile, his new single 'Masterpiece' is a powerful song that relates the act of love to that of creating a work of art, a masterpiece.
Harper's new music arrives fresh off the heels of his recent appearance in the AppleTV+series 'Extrapolations', a fictional drama based in the near future when the effects of climate change have become embedded in society. The show includes an all-star cast featuring Meryl Streep, Kit Harington, Forest Whitaker, and many more.
Ben recently appeared as a guest on The Jennifer Hudson Show where he talked about the new album and appearing in "Extrapolations." In May, Ben was featured in Harper Bazaar as their Music Director for the month's issue (read here).  Ben has also recently been featured on CBS Mornings, ABC News, SPIN, Entertainment Weekly, Variety, and spoke with Zane Lowe on Apple Music's Radio 1 earlier this week, to name a few.
Following the release of WIDE OPEN LIGHT, Harper will have an extensive European summer tour, then select dates with The Chicks, before a string of headlining dates on tour in the US this autumn. Harper's autumn tour begins in Richmond, VA on September 29th, and will feature shows in Portland, ME, Buffalo, NY, Cincinnati, OH, MIlwaukee, WI and more. He will also perform at the Oceans Calling Music Festival, Sound on Sound Music & Arts Festival, and the recently announced Farm-to-Fork Festival.
As a 3x-GRAMMY-winner, Harper has amassed international critical applause and a worldwide fan following  for his own genre-traversing body of work while also producing acclaimed albums by Mavis Staples, Rickie Lee Jones, The Blind Boys of Alabama, Natalie Maines, Ziggy Marley, and others. An inveterate collaborator, Harper has also recorded with a diverse span of artists ranging from John Lee Hooker, Charlie Musselwhite, to Ringo Starr, Keith Richards and, most recently, Harry Styles, to contribute his signature guitar work to the superstar's chart-topping album, HARRY'S HOUSE. Harper joined Styles for an astounding 12 nights of performances at The Kia Forum in Los Angeles this past fall.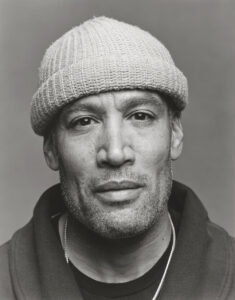 For more information on Ben Harper, please visit www.benharper.com.
TOUR DATES
Sat. Jun. 10 - Torrey, UT - Fort Desolation Fest
Fri. Jun. 30 - Paris, France - L'Olympia
Sat. Jul. 1 - Weimar, Germany - Seebühne Weimar c/o Weimarhalle
Mon. Jul. 3 - Paris, France - L'Olympia
Tue. Jul. 4 - Paris, France - L'Olympia
Wed. Jul. 5 - Paris, France - L'Olympia
Fri. July 7 - Lugano, Switzerland - Lugano Estival Jazz
Sat. Jul. 8 - Enghien, Belgium - LaSemo
Sun. Jul. 9 - Saint-Malô-du-Bois, France - Festival de Poupet *with Fatoumata Diawara, Colours In The Street
Tue. Jul. 11 - Milan, Italy - Circolo Magnolia *with John Butler
Wed. Jul. 12 - Verona, Italy - Castello Scaligero
Thu. Jul. 13 - Perugia, Italy - Arena Santa Giuliana
Sat. Jul. 15 - Tarvisio, Italy - Lago di Fusine Superiore
Sun. Jul. 16 - Sarzana, Italy - Piazza Giacomo Matteotti
Tue. Jul. 18 - Narbonne, France - Festival Jazz à l'Hospitalet
Wed. Jul. 19 - Lyon, France - Les Nuits de Fourvière
Thu. Jul. 20 - Vitrolles, France - Jardin Sonore Festival
Fri. Jul. 21 - Girona, Spain - Porta Ferrada
Sun. Jul. 23 - San Sebastián, Spain - Jazzaldia
Tue. Jul. 25 - Jerez, Spain - Tío Pepe Festival
Wed. Jul. 26 - Cascais, Portugal - CoolJazz
Fri. Jul. 28 - Marciac, France - Jazz in Marciac
Thu. Aug. 10 - Hershey, PA - Hersheypark Stadium *with The Chicks
Fri. Aug. 11 - Canandaigua, NY - CMAC Performing Arts Center *with The Chicks
Sun. Aug. 13 - Edmonton, AB, Canada - Edmonton Folk Music Festival
Tue. Aug. 15 - Carmel, IN - The Palladium at The Center for the Performing Arts
Wed. Aug. 16 - Columbus, OH - Nationwide Arena *with The Chicks
Thu. Aug. 17 - Grand Rapids, MI - Van Andel Arena *with The Chicks
Sat. Aug. 19 - Des Moines, IA - Iowa State Fair Grandstand *with The Chicks
Fri. Aug. 25 - Toronto, Canada - Budweiser Stage *with City and Colour, Katie Tupper
Sat. Aug. 26 - Madison, WI - Kohl Center *with The Chicks
Sun. Aug. 27 - St. Louis, MO - Evolution Festival *with Brandi Carlile
Tue. Aug. 29 - Kansas City, MO - T-Mobile Center *with The Chicks
Wed. Aug. 30 - Omaha, NE - CHI Health Center Omaha *with The Chicks
Fri. Sep. 1 - Sioux Falls, SD - Denny Sanford PREMIER Center
Sat. Sep. 23 - Sacramento, CA - Farm-to-Fork Festival
Fri. Sep. 29 – Richmond, VA - The National
Sat. Sep 30 - Ocean City, MD - Oceans Calling Music Festival
Sun. Oct. 1 – Bridgeport, CT - Sound on Sound Music & Arts Festival
Tue. Oct. 03 - Portland, ME - State Theatre
Wed. Oct. 4 – Hampton Beach, NH - Hampton Beach Casino Ballroom
Fri. Oct. 6 - Burlington, VT - The Flynn
Sat. Oct. 7 - Buffalo, NY - UB Center for the Arts Mainstage Theatre
Sun. Oct. 8 - Albany, NY - The Egg Center for the Performing Arts
Tue. Oct. 10 - Royal Oak, MI - Royal Oak Music Theatre
Wed. Oct. 11 - Cincinnati, OH - The Andrew J Brady Music Center
Fri. Oct. 13 – South Bend, IN - Morris Performing Arts Center
Sat. Oct. 14 - Milwaukee, WI - The Riverside Theater
Sun. Oct. 15 - Prior Lake, MN - Mystic Lake Casino Hotel - Mystic Showroom
CONNECT WITH BEN HARPER